IDEA Dashboard Demo Signup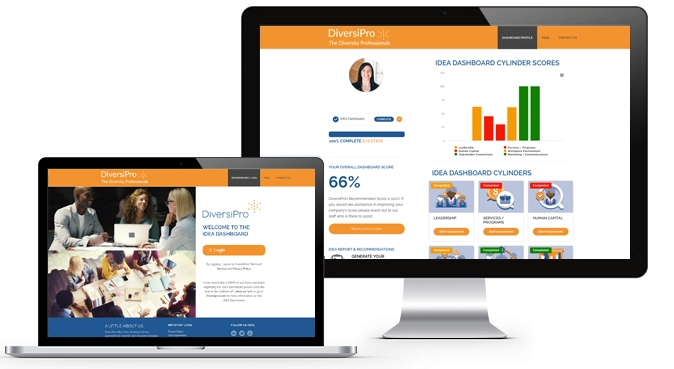 Build an inclusive workplace grounded in data
Learn more about how the DiversiPro IDEA Dashboard™ can help meet and exceed your organization's IDEA efforts.
Over 500 companies, both large and small, are achieving their IDEA goals with DiversiPro.
Learn how DiversiPro's comprehensive IDEA Dashboard can help your organization become a top employer and business of choice.
Fill out this form to learn more about DiversiPro's IDEA Dashboard™.