Learning Today,
Leading Tomorrow
Welcome to DiversiProLearning.com—your personalized, self-paced online guide to understanding and practicing Inclusion, Diversity, Equity, and Anti-Racism (IDEA) in your daily work and life experiences.
Our courses are designed to engage you, as a life-long adult learner, in a uniquely interactive and reflective journey towards mastering the knowledge, skills, and attitudes—intercultural competences—you need to advance the mission, vision and values of your organization as you succeed in navigating your career path.
DiversiProLearning is also home to DiversiPro's Culturally Adaptive Leader (CAL) Coaching Program—a unique learning experience designed to equip agents of organizational change with the process, structure and expertise to champion IDEA initiatives within their spheres of influence.
Please contact us to learn more about upcoming training modules, customized training and other options to meet your organizational development needs.  We are committed to supporting your journey towards self-discovery and personal empowerment.
CHANGE BEGINS WITH UNDERSTANDING
Together We Make The Difference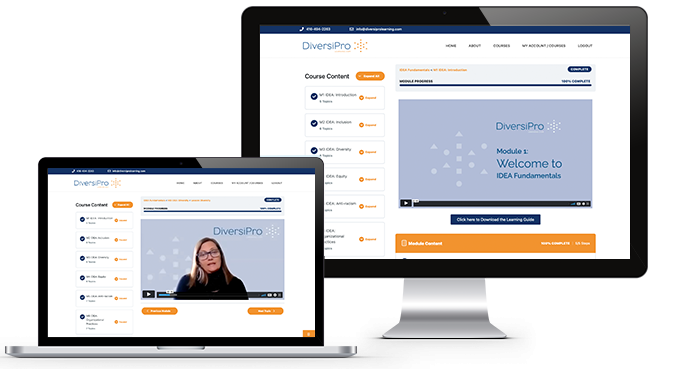 IDEA Courses & Programs
Start your IDEA journey by exploring the courses and programs available on DiversiProLearning.com. DiversiPro's education portal is your gateway to self-paced, online IDEA education for lifelong adult learners.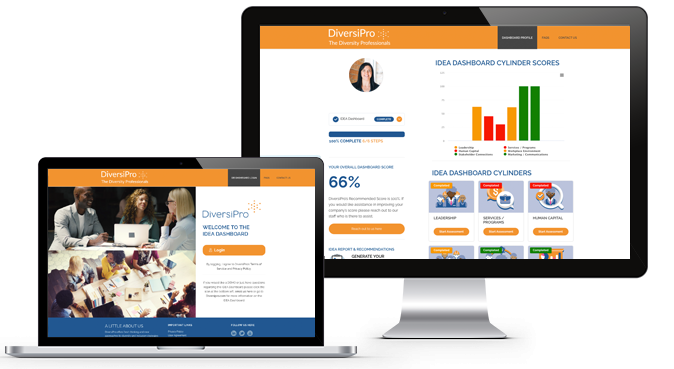 IDEA Dashboard
The IDEA Dashboard is a powerful online tool organizations use to assess the work environment, measure diversity and inclusivity, and evaluate initiatives designed to improve the workplace culture.
DiversiProLearning Course Instructors are seasoned subject matter experts, committed to sharing their formal education, lived experience and genuine interest with lifelong adult learners from all backgrounds 
to create fruitful, enriched learning experiences for everyone.
Start Building Your IDEA Skills and Knowledge Today